If you are looking to simply kick the tires on installing Dataverse and are familiar with Vagrant, you are welcome to read through the "Vagrant" section of the Tools section of the Developer Guide. Checking out a tagged release is recommended rather than running vagrant up on unreleased code.
Vagrant is not a bad way for a sysadmin to get a quick sense of how an application like Dataverse is put together in a sandbox (a virtual machine running on a laptop for example), but to allow end users to start playing with Dataverse, you'll need to install Dataverse on a server.
Installing Dataverse involves some system configuration followed by executing an installation script that will guide you through the installation process as described in Installation, but reading about the Architecture and Components of Dataverse is recommended first.
There are some community-lead projects to use configuration management tools such as Puppet and Ansible to automate Dataverse installation and configuration, but support for these solutions is limited to what the Dataverse community can offer as described in each project's webpage:
The Dataverse development team is happy to "bless" additional community efforts along these lines (i.e. Docker, Chef, Salt, etc.) by creating a repo under https://github.com/IQSS and managing team access.
Dataverse permits a fair amount of flexibility in where you choose to install the various components. The diagram below shows a load balancer, multiple proxies and web servers, redundant database servers, and offloading of potentially resource intensive work to a separate server.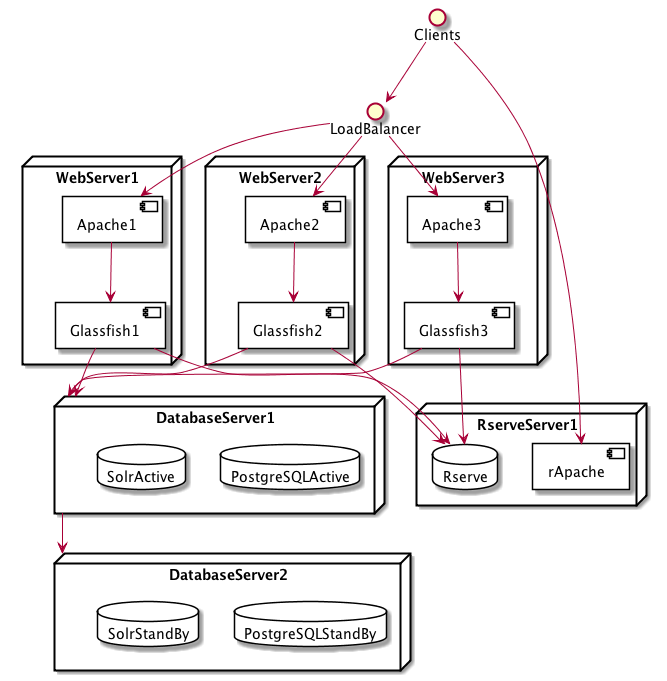 A setup such as this is advanced enough to be considered out of scope for this guide but you are welcome to ask questions about similar configurations via the support channels listed in the Introduction.